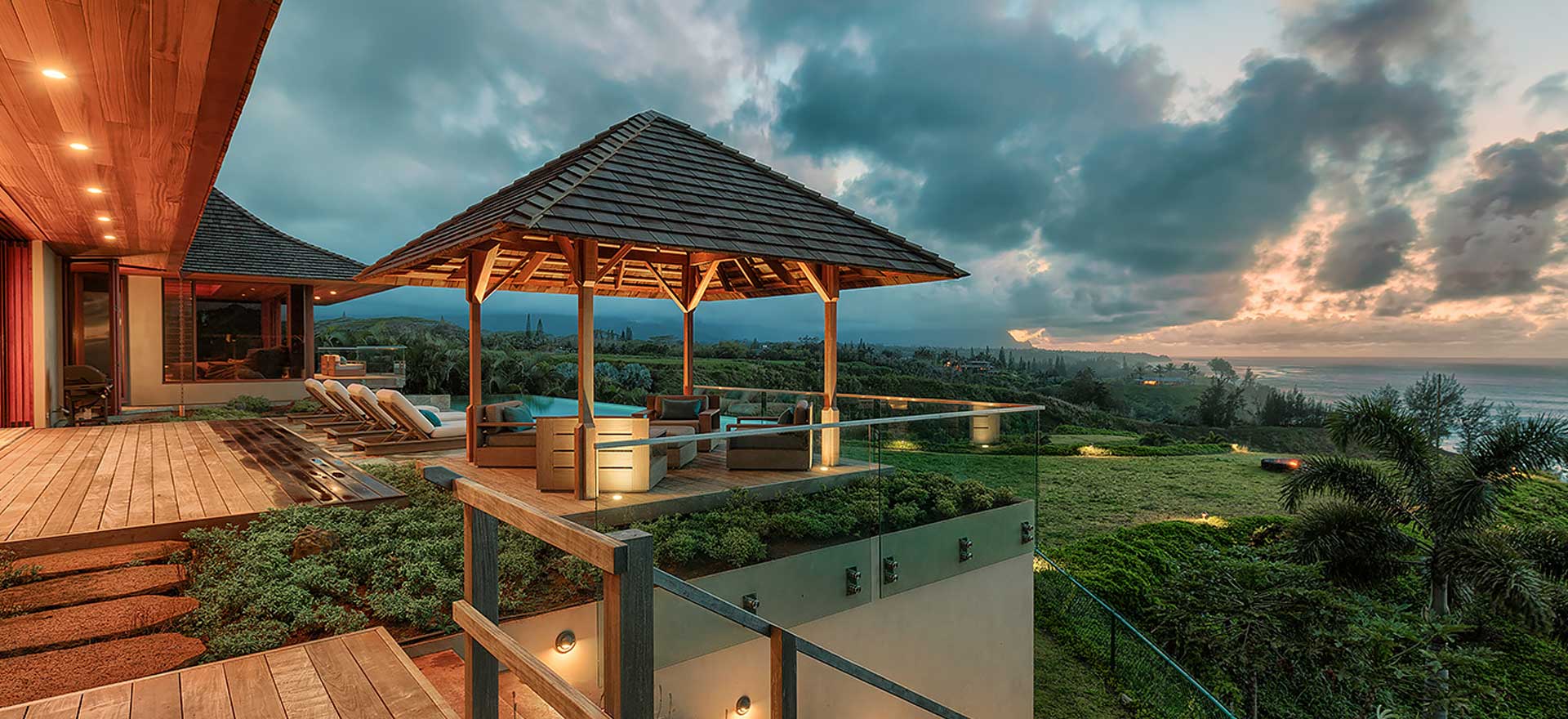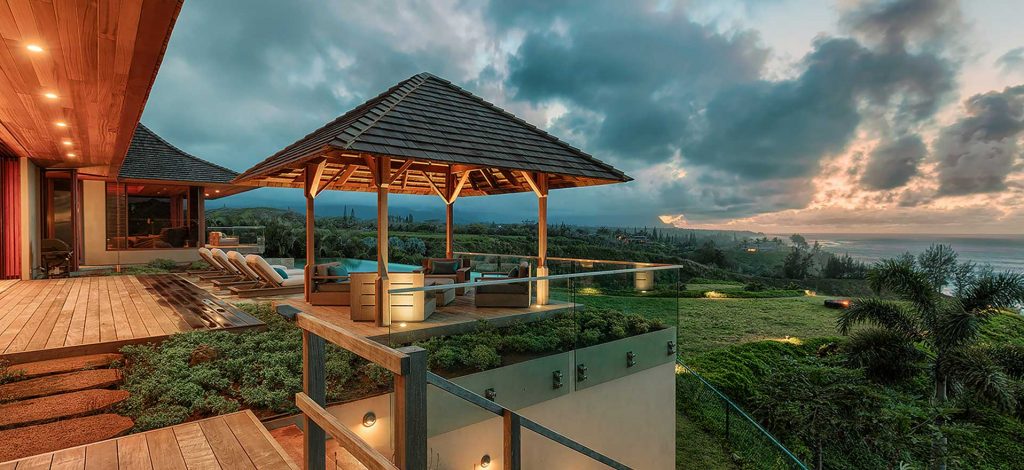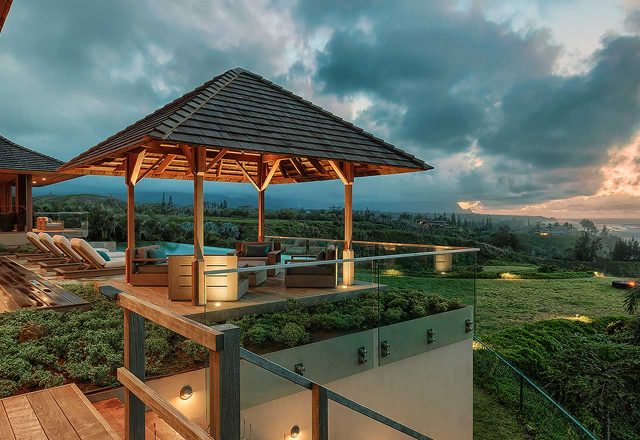 ★ ★ ★ ★ ★
Kauai
Hideaways
Our Mission: Recommend and deliver a classic and memorable experience for an exclusive clientele.
View This Property
---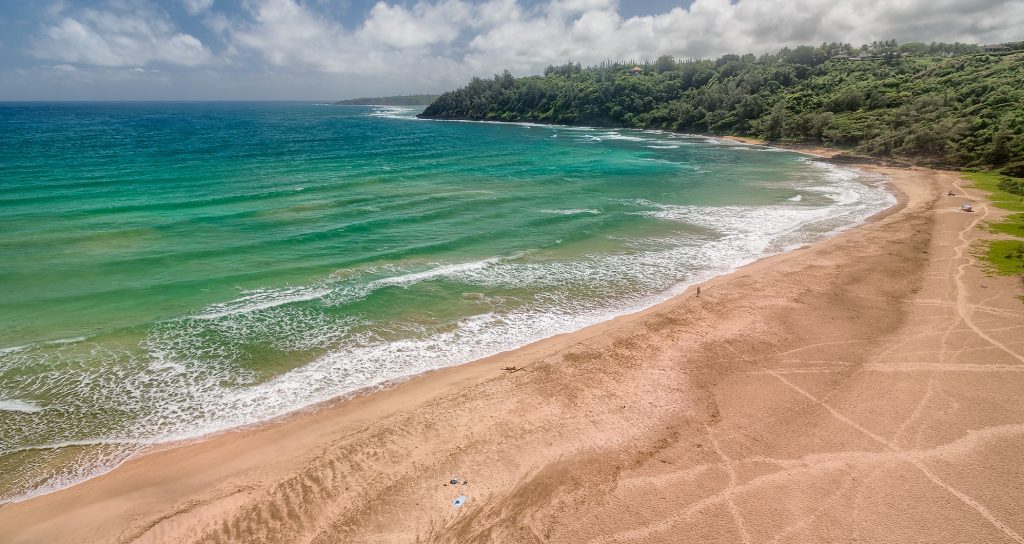 Learn About Kauai
Discover the Garden Island
Our Kauai luxury vacation rentals provide an experience you will not soon forget, with beautiful accommodations that will let you relax in comfort. We offer properties on the south shore in Poipu and Koloa as well as a large selection of homes on the north shore in Hanalei, Anini, Kilauea and Haena. Our Kauai houses for rent include amenities like Jacuzzis, lanais, outdoor showers, and more. You may choose to relax by an infinity pool, enjoy a movie in the media room or treat yourself to a massage. With Hawaii Hideaways, such luxurious touches are a star feature. Your comfort is our priority – and with our luxury villas and homes on Kauai, you're sure to find the perfect place to stay for a relaxing vacation.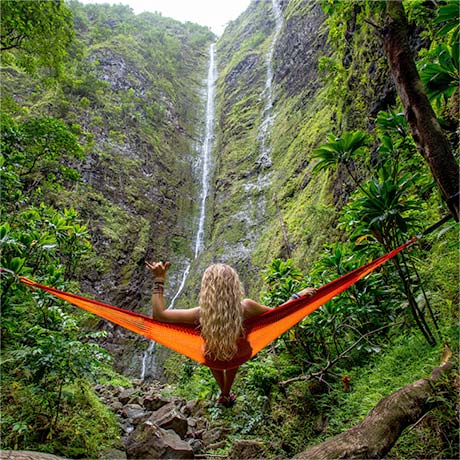 Concierge Services
Let Us Book Your Kauai Vacation
Book an oceanfront property or beachfront rental for your stay and add a touch of luxury to your vacation. We offer luxury Kauai vacation rental homes. Contact us now to book beachfront rentals in Kauai. Kauai is lush, tropical and wild with cascading waterfalls and towering green mountains. Aptly nicknamed the Garden Isle, Kauai is the Hawaiian vacation destination treasured for its lush tropical greenery and sparkling sand beaches. Visitors to the island revel in its postcard-perfect beauty, as well as Kauai's diversity of activities, shopping and dining. Beautiful Kauai luxury home rentals are available as the perfect jumping off point! Formed some six million years ago, the Island encompasses roughly 550 square miles and is the oldest and northernmost of the main Hawaiian Islands. To visit Kauai, 20 minutes by air from Honolulu, is to submerge yourself in the quiet majesty of the island's lush tropical setting and extraordinary natural heritage. Come, discover the legendary Aloha spirit in this friendly Garden Island paradise. From the spectacular views at Waimea Canyon to the verdant vistas along the Napali Coast.
---
Each Review Has a Personal Story
You Were a Delight to Work With
We had a wonderful time at Sail Away and I recommended Hawaii Hideaway to dozens of people. You were a delight to work with and I will definitely use you again the next time we rent a home in the islands.

Roseville, CA

Like a Dream
Bliss doesn't even describe our experience. It was almost like a dream. We are ready to do this again with Hawaii Hideaways – you guys are the best. Everything was perfect!!!

Amarillo, TX
Outstanding Experience From Beginning to End
It was in an outstanding experience from beginning to end, I would work with Hawaii hideaways again in the future unquestionably. Sunny Madeiros was terrific with her recommendations of everything from leisure activities to restaurants and even equipment rentals.

Coral Gables, FL
Perfect Combination of Elegance and Comfort
First time to Maui (and Hawaii). This is a spectacular setting and the home is a perfect combination of elegance and comfort. I could stay on the lanai all day long and be happy. Of course there's a ton of fun activities, but it was great to have Gull Cottage as our base to come back to!

Arlington Heights, IL
You're Going to Want to Stay
Our family spent a splendid week in Kauai in early 2017, basing ourselves out of the Touching Green house. It's in a great location, has everything you need, and is just lovely. The pictures don't do it justice. You're going to want to stay!

New Rochelle, NY
Touching Green
A Treasured Memory For Life
We had a wonderful time in Kauai! We remained in awe at the unimaginable beauty, both of the rental home, as well as Kauai itself. It will be a treasured memory for life. I hope we can come back and make more memories.

Thomas DePorter