October 2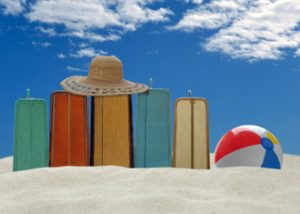 While your vacation itself is the true luxury, especially if you're fortunate enough to spend it at a beautiful vacation rental property in Hawaii; but sometimes it's the little things that travel with us that provide the extra pizzazz to our travel experience. From eye pillows to tie cases and a myriad of cool gadgets in between, we've rounded up some of the top accessories to add some swag to your travel game!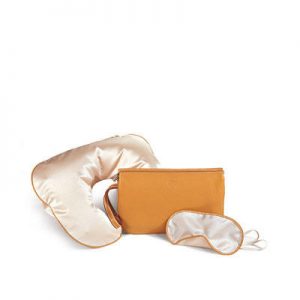 Travel Comfort Set
Most of us know how difficult it can be to get comfortable on an airplane. Thankfully travel pillows have come a long way and the Acqui di Parma Tournee Travel Set is one such example. The inflatable pillow and sleeping mask fold in to a butter-soft buffalo leather case which retails for just under $500.
Ralph Lauren offers a slightly less expensive option with this luxurious cashmere travel pillow and blanket set selling for $395.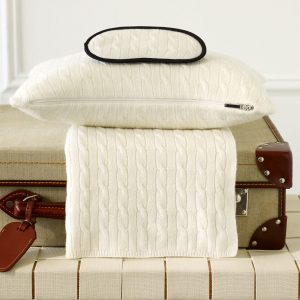 Noise Canceling Headphones
If you're hoping to make use of your travel pillows and catch some shut eye in the air, you'll want to invest in some high-quality noise canceling headphones. We've all been on a plane with the loud talker or crying baby. Enough said. Retailing for $250, the Ferrari Cavallino's are both fashionable and functional.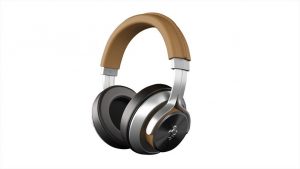 Packing Cubes
While packing for your luxury vacation in Hawaii can be fun, unpacking when you arrive at your destination leaves much to be desired. Enter the genius of packing cubes! Rather than digging through all of your belongings to find what you need, packing cubes keep everything organized so you'll easily locate whatever you're looking for without all of your items spilling out of your luggage. The fancy one on the right is made by Hudson and Bleecker, and retails for $50.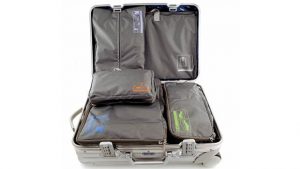 Watch Case
If you're a watch aficionado, chances are you wouldn't dream of traveling with just one. If this sounds like you, Louis Vuitton has just the solution in mind. Retailing for $955, this handy 3-watch case packs easily and keeps your favorite timepieces free from harm en route to your destination.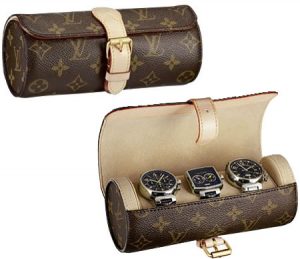 Muliti-Purpose Camera
Last, but perhaps one of the most crucial gadgets worth splurging on for your vacation in Hawaii is a camera that is adaptable to all activities which is why we love the GoPro! This camera goes from surf to sand with ease. It comes with a huge selection of handy mounts and has an app to connect to your phone or tablet for quick and easy social sharing of your pics and video. The top of the line model is the Hero 4 which retails for $499.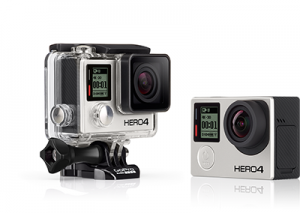 While these items aren't necessities, they certainly can add to your luxury vacation experience in Hawaii. Our islands are a magical destination with or without the accessories above, and all you really need to make memories that last a lifetime, is a healthy dose of Aloha!

You can skip to the end and leave a response. Pinging is currently not allowed.