December 4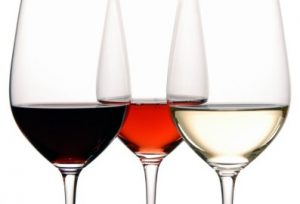 This is a great outing for locals as well as those on vacation in Hawaii, so grab a friend and start your Friday evening off in style! Whether you consider yourself a connoisseur of fine wines or would simply like to learn more about them, there is no better place to get your wine on than at the Kona Wine Market.
Located in the Kona Commons Shopping Plaza, the Kona Wine Market hosts a free wine tasting event every Friday evening from 3 PM – 6 PM.
Owned and operated by a professional Sommelier and boasting Hawaii's largest selection, the market offers patrons more than 600 wines from around the world. Each wine is personally selected and the market is proud of the fact that they scour the globe looking for the best wines to compliment the diverse cuisine you'll find here in Hawaii.
Attending one of their tastings provides the opportunity to sample a range of featured wines and thanks to their knowledgeable staff, you'll likely find the event educational as well. In addition to discovering which wines pair well with different foods, guests are often treated to a primer on the various regions, vintage, type of grapes used, and even a brief history of the vineyards themselves.
When it comes to wine, the Kona Wine Market means business. Anything that could potentially taint the libations is prohibited! Not only do they temperature control the store, they make sure stock is sent to them in temperature controlled vehicles, and you won't find a single fluorescent light in the market either.
Wine enthusiasts and newbies alike will enjoy tasting the various wines as well as discovering more about them. There is a technique used by the pros to sample wines, and the Kona Wine Market is always more than happy to show you how it's done. The weekly wine tasting is an inexpensive way to learn more about the world of wines and open your palate to variety of different flavors.
The Kona Wine Market is located in the Kona Commons Shopping Center at 74-5450 Makala Blvd #104 Kailua Kona HI 96740. Their wine tasting events are free of charge, and run every Friday from 3PM – 6 PM. You can check out their wines as well as a selection of spirits and even craft beers by visiting the Kona Wine Market online at: http://www.konawinemarket.com/index

You can skip to the end and leave a response. Pinging is currently not allowed.