June 10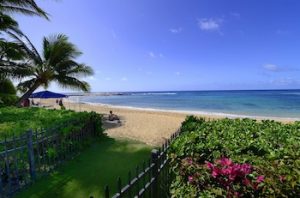 We're a proud sponsor of the Maui Film Festival. As such, this is the third and final post in a three-part series previewing this amazing event. Read the first two posts here and here. And don't forget to check out our ad in the festival e-book here.
There aren't many good films about surfing and surfing culture, mainly because Hollywood will use anything beach-related as an excuse to film tales of teenage longing, summer love, and excessive partying at sunset.
But the Maui Film Festival's programmers know there's much more to surfing than riding waves and soft-sand collisions between hormonal males and females.  The surfing world is endlessly fascinating. It's a world filled with big egos, big characters, and, yeah, big waves, as well as a rich history.
Here are three movies screening this week at the Maui Film Festival that aim to do the sport and its practitioners justice:
Set in '70s-era Western Australia, this film follows the lives of two brothers (played by Xavier Samuel and Myles Pollard) and their different approaches to surfing and life. Sam Worthington also stars as a surf photographer new to the area.
Documentarian Richard Yelland explores the psychology of big-wave surfing – the ultimate expression of man vs. nature in sports – through the figure of Greg Long, the "most decorated big-wave athlete" on the planet.
Hawaiian: The Legend of Eddie Aikau
From the makers of Dogtown and Riding Giants comes this fascinating documentary about the life of legendary Hawaiian lifeguard, big-wave surfer, and cultural icon Eddie Aikau, who died in 1978 while attempting a daring act of personal sacrifice for the greater good.

You can skip to the end and leave a response. Pinging is currently not allowed.