September 15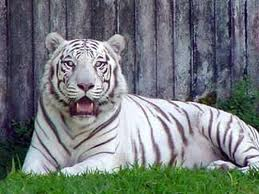 Hawaii Hideaways would like share an interesting and children friendly attraction on the Big Island, Hawaii.
Panaewa Rainforest Zoo and Reserve. Located at  25 Aupuni Street, Hilo, Hawaii.
Highly suitable for families who are looking for something different to the beaches of the Big Island, the Panaewa Rainforest Zoo is brimming with animal attractions, with close to 100 different types of species. This lush, tropical rain forest is home to everything from Hawaiian geese (nene), to reptiles, exotic birds, Capuchin monkeys, brown and ring-tailed lemurs, spider monkeys, and of course, the white Bengal Tiger.
Visitors will enjoy picnicking in the lush gardens, where peacocks are often to be seen strolling around. This zoo offers the perfect family day out, particularly as entrance is complete free of charge. Children will particularly enjoy getting close-up to the cuddly animals in the Saturday petting zoo.
open: daily – 9:00am to 4:00pm
admission: free (donations are welcome)
So fitting for all kids and the kid at heart! If your on the island, please drop by. Let them know Hawaii Hideaways sent you! If you need help getting there and don't have any accommodations set up yet, visit us at Hawaii Hideaways. We would love to help you find a luxury vacation home rental that best suites you and also assist you with any activity bookings as we have concierge staff available 24 hours a day! Take a look at one of our grand vacation homes located on the Big Island called "Seascape". We have vacation homes throughout the Hawaiian islands.

You can skip to the end and leave a response. Pinging is currently not allowed.