May 26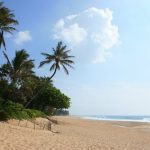 Location: Park is situated between Kawela and Waimea on the North Shore of Oahu
Sunset Beach Park is by far one of Hawaii's spectacular beaches. The summer months offer superb water conditions. During this time, the tide pools and reefs become exposed and invite the explorers to witness the sea life only seen for a short time of the year. Strong currents called the "sunset rip" are present in select areas, please refer to posts or Lifeguards for further information.
As all North Shore beaches, in the winter months the conditions are the exact opposite. This beach park becomes a surfers dream. Extremely large surf allures locals and visitors alike to witness the brave play in the oceans playground. I recommend including Sunset Beach as a resting place or if conditions permit a swim adventure!
Hawaii Hideaways offers some tremendous rental homes along Sunset Beach. This is an excellent location, year-round, for walking along the beach, people watching and experiencing true Hawaii beach life. The atmosphere is amazing.
Click on the image below for an aerial view and the location.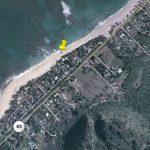 This beach has life guards.


This beach experiences high surf.


This beach offers picnic areas.

You can skip to the end and leave a response. Pinging is currently not allowed.