March 17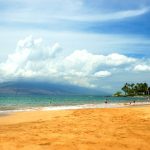 Location: After the Grand Wailea and before the Four Seasons a right turn off with a sign marked "Beach Access"
Wailea Beach is well known as one of Maui's favorite beaches. It's a fairly large sandy stretch but due to the location and the name it can get crowded. Excellent for snorkeling, scuba diving and bodysurfing. Bathrooms and large grassy area make for a great beach picnic location! Hawaii Hideaways offers a wide variety of luxury vacation rentals in South Maui, within a short drive to Wailea Beach.
Click on the image below for aerial view and the location.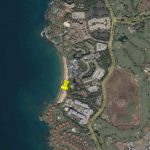 This beach is child friendly.


This beach offers showers.


This beach offers restrooms.

You can skip to the end and leave a response. Pinging is currently not allowed.