March 10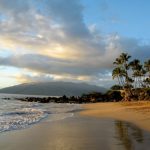 Location: South Kihei Road just before Kamaole Beach 1. Parking lot located on Kaia'u Place.
Charley Young's is a 3 acre beach park located at the north end of Kamaole Beach 1. This sandy beach is a perfect picnic setting. Its shelter from the wind and ample space attracts regular park goers.
The shorelines playful waves welcomes children and beginner swimmers, with its gentle slope into the warm Pacific Ocean. These conditions are found most of the year. Nevertheless, please always use caution as high surf and strong rip currents may occur, particularly in the winter months (November to March). Hawaii Hideaways offers many property options in South Maui, within a short drive to Charley Young Beach.
Click on the image below for an aerial view and the location.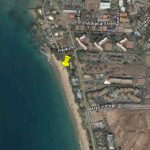 This beach offers showers.

You can skip to the end and leave a response. Pinging is currently not allowed.