February 18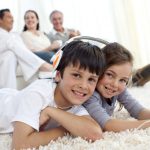 The Black Pearl is taking advantage of the warm weather here in Hawaii.  The large ship which is featured in "Pirates of the Caribbean: The Curse of the Black Pearl" arrived in Kalaeloa Harbor on early Sunday morning, February 15. It is said that the ship was brought here for the shooting of "Pirates of the Caribbean: On Stranger Tides" which is scheduled to start shooting this summer. The film is said to take place on Oahu and the beautiful "garden isle" – Kauai.
Johnny Depp will reprise his role as Captain Jack Sparrow in a quest to find the Fountain of Youth.  What fun to imagine that this wonderful fountain lies somewhere within the magical Hawaiian Islands.  It is also said that Penelope Cruz will take part in this adventurous search as Jack Sparrow's foil and equal.  However, this is still in negotiation.
Perhaps a trip to the Hawaiian Islands might reveal more than the many splendid beaches and sunny days.  Who knows what you might stumble upon.  Hawaii Hideaway's is proud to offer idyllic properties that offer the cast away privacy while still being close to many conviniences.  For your next vacation consider our Shimmering Lagoon on the Big Island of Hawaii or one of our luxury beach front homes located on the North Shore of Kauai.

You can skip to the end and leave a response. Pinging is currently not allowed.