January 16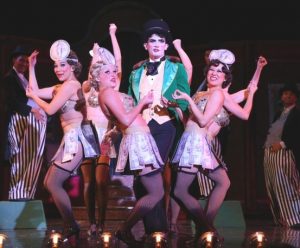 If it's good quality theatre you're after, there's no need to travel to New York or London. You can get the best of the stage and the sun with a vacation in Hawaii and a trip to Broadway of the Pacific.
Hawaii offers the best of both worlds with the Diamond Head Theatre. Located at the base of the Diamond Head Crater in Honolulu, the Diamond Head theatre is quite possibly one of Hawaii's best kept secrets.
The Diamond Head theatre is Hawaii's oldest center for the performing arts and the third oldest community theatre in the country. With "community" being the operative word, this theatre group takes community involvement to the next level.  From the actors and orchestra musicians, to the ushers and costume designers, everyone involved in each production is there as a volunteer.
Started in 1915 and now in its 99th season, the Diamond Head Theatre has been entertaining audiences for close to 100 years with quality productions that have earned them their moniker "Broadway of the Pacific". The theatre puts on six theatrical productions per season, with five of them being major musicals the likes of Les Miserables, Annie, Guys and Dolls and many other popular productions. This year's line up includes Cabaret, Stepping Out, Legally Blonde, Catch Me If You Can, Showboat and Monty Python's Spamalot.
The theatre is committed to furthering the arts in Hawaii through education and offers acting, singing and dancing classes as well as a youth summer theatre program.
If your travel plans have got you on the fence about sun or stage, a vacation in Hawaii allows you to enjoy both! The Diamond head Theatre is located at 520 Makapuu Avenue in Honolulu.
For more information, visit their website at:  http://www.diamondheadtheatre.com

You can skip to the end and leave a response. Pinging is currently not allowed.